WCJSHS Chapter of HOSA (Health Occupations Students of America) competed in the Regional HOSA Competition held at Jackson State Community College on January 8.

WC student Wade Smith placed 4th in the Extemporaneous Writing event. In this event, students were provided onsite with a topic related to a specific health issue or HOSA-related topic. Competitors were given one hour in which to write an essay on the given topic.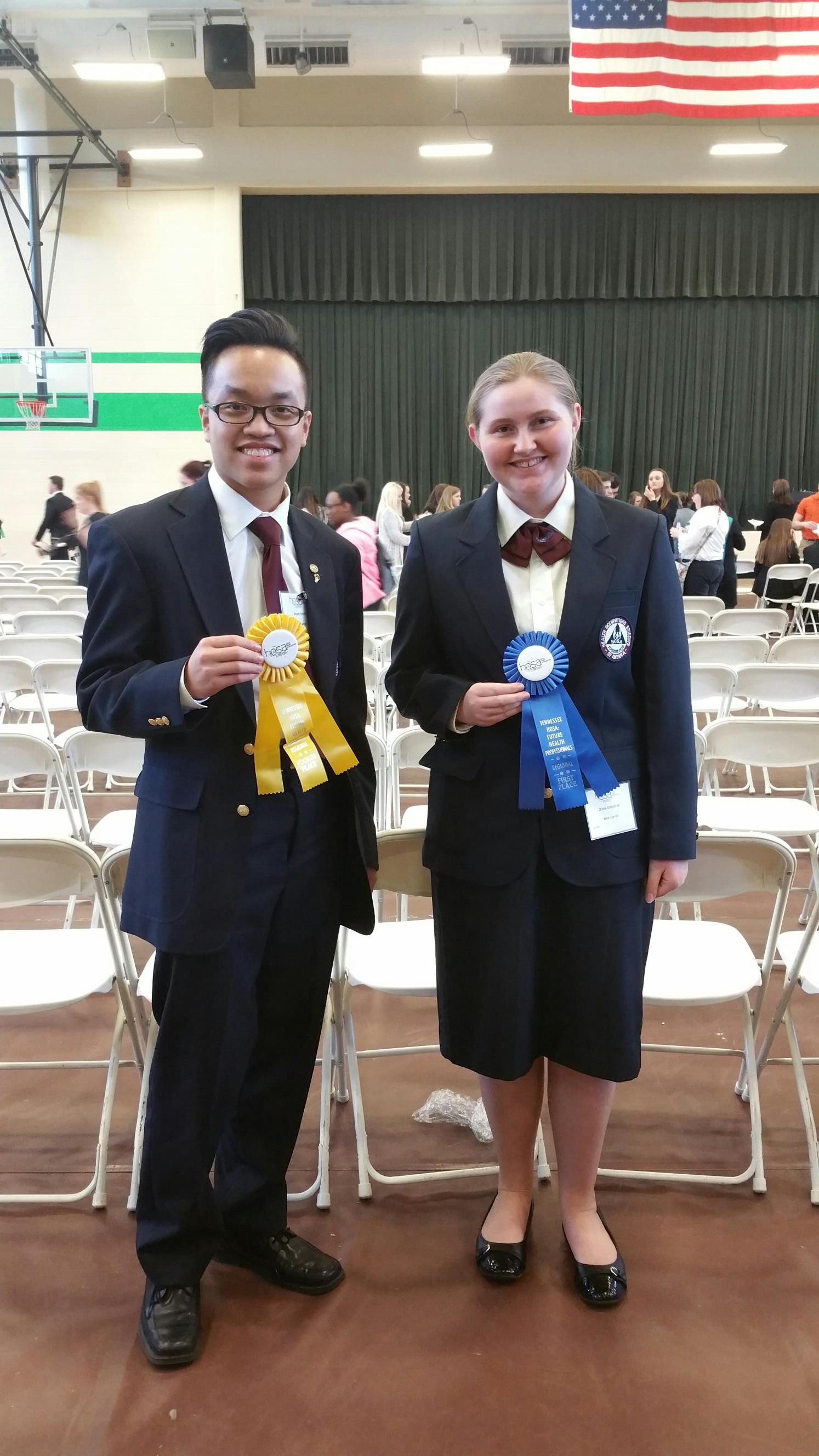 Olivia Goostree placed 1st in the Medical Law and Ethics competition. This event consisted of a written test requiring competitors to apply, analyze, synthesize and evaluate information related to medical law, ethics, and bioethics.

Congratulations to both of these students as well as the WC HOSA chapter.